Learning Commons (Library)
Welcome to Win Ferguson Elementary Learning Commons (Library)

I believe that a Learning Commons is the heart of the school and its community.  My vision for the Learning Commons is to create a gathering space where everyone feels welcomed and safe; a place that engages and enhances a passion for a lifelong love of literacy and learning.  I am so excited to share a love of reading, learning and discovery! 
The WFG Learning Commons is a place where everyone SHINES!
How can I access the Learning Commons catalogue?

Click on this link:
On the District level page, click on "Win Ferguson Community School" under the Elementary section on the left-hand side.
You can view the catalogue without logging in.
If a student chooses to log in, they can manage their account by seeing which items they have out, when those items are due, and if they have any fines. 
Each student can log in at the top right of the page with FirstnameLastname (no spaces), as their username, and the last four digits of their Alberta Student ID as their password.
Frequently Asked Questions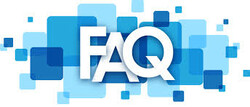 How many books can I check out?
Currently the maximum number of items a student may check out is 5 (this includes any text books and/or novel studies books). 
The loan period for books checked out from the Learning Commons is 2 weeks.  Students have weekly classes for book exchange.
Any students who have overdue Learning Common's materials will not be allowed to borrow additional items. 
Lost or damaged items are the responsibility of the student, and will be billed for cost replacement.
May I renew materials?
Yes, as long as the materials have not been requested by another student.  Please see staff in the Learning Common to renew.
May I place materials on hold?
Yes, just fill out a hold slip, which you can find in the learning commons, and give it to Mrs. Bos.
Can my parents or guardians or grandparents volunteer in the Learning Commons?
Yes!  Please contact Mrs. Bos for more information.
If you have any other questions, please feel free to contact the school at 780-998-1441 or email me at Natalie.Bos@eips.ca 
Online Resources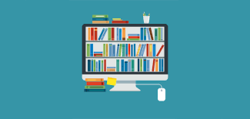 Students, I would love to hear what you have been reading, as well as what some of your favourite books are. If you need any suggestions of what to read next, I can also share with you some of my favourite.  For some more suggestions, visit these websites:
Trying to do research – want to know more –want to learn something new!
Try the Online Reference Centre (ORC). The ORC provides digital resources that support Alberta's K-12 learning. 
You may also want to try the following online resources for research:
If you do use Google to search for information, it is a good idea to evaluate your search results. To do this, you can read the Five W's of Web Site Evaluation. Listed below is a summary of the website:
  WHO wrote the pages and what are their credentials?
  WHAT is the purpose of the site and is this stated clearly?
  WHEN was the site created? When was it last updated?
  WHERE does the information come from?
  WHY is this page better than other sites?