First Nations, Métis and Inuit
Parent Engagement Series- First Nations, Métis and Inuit Education
The First Nations, Métis and Inuit education team is offering two online parent information
and engagement series for EIPS families.

Series #1 : Developing Foundational Knowledge of First Nations, Metis and Inuit
cultures, histories and contemporary contexts.
Series #2 : Virtual gathering of First Nations, Métis and Inuit parents and families.
Orange Shirt Day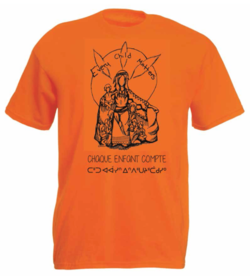 Orange Shirt Day is coming up and we are giving our families an opportunity to order their own orange shirts.  The deadline to order a shirt is September 18.
Land Acknowledgement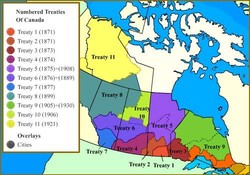 We acknowledge with respect the history and culture of the peoples with whom Treaty 6 was signed and the land upon which Elk Island Public Schools reside.
We also acknowledge the traditional homeland of the Métis Nation.
We recognize our responsibility as Treaty members and honour the heritage and gifts of the First Peoples.
We commit to moving forward in partnership with Indigenous communities in a spirit of collaboration and reconciliation.
        First Nations Treaties in Alberta: Treaty 6